ABC claims Rosie O'Donnell left The View because they wanted her to sign on the view for three years and she wanted one. The departing co-host revealed in her video blog on her website yesterday the real reason for her split was financial.

O'Donnell wanted a one-year contract for $10 million. ABC wanted to sign her for three years at a price of $6 million. Rosie said:

"I know it seems unbearably greedy to people, but considering what they made this year..That's what happened and they said no. I feel like if you make a big offer like that, it's kind of like poker. If you're gonna raise to ten million and they're gonna see you're ten million, you're gonna have to show up."
O'Donnell also reveals in her Monday video blog that if she could pick someone to replace her it would be Whoopi Goldberg. Word on the street is that Wendy Williams and Roseanne have been nominated to take Rosie's spot.


Williams is known for saying Tupac Shakur was raped in prison and other scandalous rumors, she has spread on her radio show. I think Roseanne would be perfect. Meanwhile, FOX News reports that Rosie may already have offers on the table from CBS and NBC.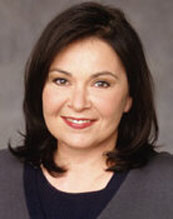 Yours Truly, Tim


via[
YBF
]