Lets Talk Conventions, Trade shows, Auto Shows, Expositions , and Things of the sort.

Back when I lived in Cleveland Ohio, My family including Harrison Dillard and I would visit the Auto show every year at the IX-Center (international Exposition Center). As far as a trade shows, that's all I know.

I've been talking to people, and reading about conventions (developing lots of interest), especially ones that come to the soil of LA. Vegas and Bay Area functions are not out of the question.

So I think I will write a series of articles from now on about Trade shows and Conventions that I'm interested in. I may even visit some.
I'll be able to bring you in-depth coverage, photos, exclusive information, and free stuff (maybe).

The ones that I'm interested and could possibly attend would be:

The Electronic Entertainment Expo: E3, the video gamer/ tech geek convention is coming to the Los Angeles Convention Center from May 16th to May 18th. Its notorious for debuting highly anticipated video games and consoles. Even if I don't go, expect lots of new blogs about it and the things launched there.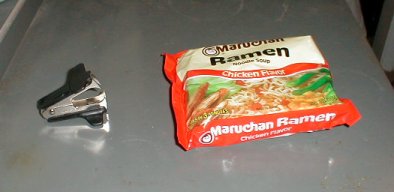 All Asia Food - Los Angeles:
Sept. 10-11 At the LA Convention center we can expect lots of samples of stuff more grub worthy than Maruchan Ramen Noodles and California Rolls.
LA Design Week:
For the Martha Stewart in all of us. I enjoy looking at interior design, JUST looking at it. Check out
Targe`
(Target) prior and post expo and see if the home deco and bedsheets get replaced. Really though, I'm expecting very stylish home furnishings and creative design. March 26th-29th (my birthday weekend!!!).
The Magic Show:
No rabbits getting pulled out of hats here. Just fly clothes. You can check out the freshest, newest, flyest fashion coming out. Maybe theres even a runway or two there. I'm really looking forward to attending this in Vegas this year. I hope I get to.
Definitely keep your eyes on The Groupster for updates.
Especially if you want to know whats going on at the conventions but cant make it. I
'll even consider suggestions on what to check out, if its possible.
Thanks
biz Trade Shows
!
Said
(Aka Mr. March 27th)