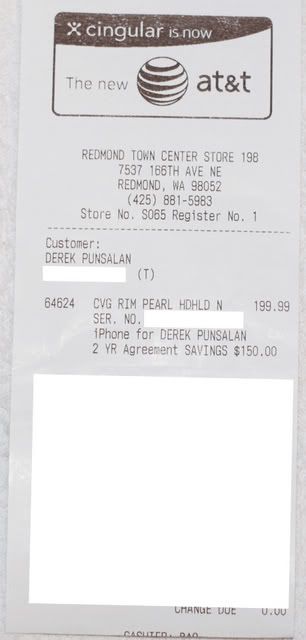 Redmond Washington, I'm guessing a Cingular customer bought a new cellular phone (Blackberry Pearl Maybe?).

But Derek Punsalan appears to have a $150 dollar coupon for an iPhone because he started a two year cingular contract.
The store seems to have been giving out $150
dollar coupons to its customers
.
Those iPhones do seem a little pricey. $150 off still leaves it a kind of expensive, but you could use that money to pay off one of your expensive phone bills.
The receipts could be forged.
Us good folks at the Groupster are only re-reporting.
Tell me if you know anything.
Thanks
CrunchGear
!
Said