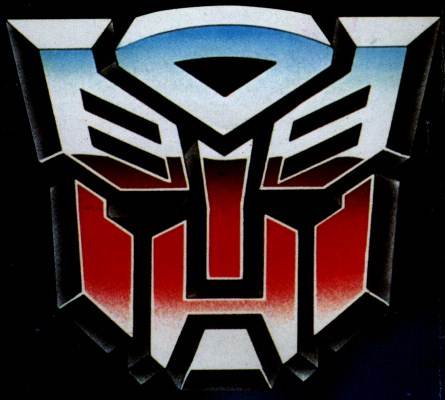 The fascination with robots and or metal humanoid beings has been going on for some time now. However the interest goes away from time to time, but With the buzz the upcoming Transformers Movie is creating there is a re-kindling in the interest.

I Mean whats better than a robot that transforms into a big red firetruck??

I Guess a whole bunch of Robots that transform into everything from Cheetahs to Cross-trainers.

So lets look at a few examples.


Optimus Pod
Optimus Prime
has been shown to transform into a lot of things, and everyone has some kind of creative way of docking your
ipod
, and someone always finds a way to combine ideas. Well, here he turns into a fully licensed ipod dock. For $145 you can push your ipod around on the living room floor while playing
Alter-Ego
because
Tyrese Gibson
is in
The Transformers Movie
. Be sure to pre-order it
here!

Convoy & Optimus 7.0

I am a sneaker head and avid reader of
Hypebeast.com
. I came upon the most interesting expression of Optimus Prime. He actually transforms into a running shoe!! (Laces included). They also are wearing a pair of
Nike
7.0 on their feet. Get it for $58.99
here


The Manformer
This one is a "Manformer", The result of a
google
image search. This by far is the coolest one, meaning its the most exclusive. I could not find a place to buy this one.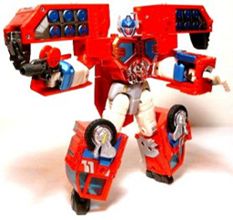 Original Op
timus Prime
And last but not least, this one actually turns into a toy Firetruck!! This is the first form of Optimus ever made, and seems to be the primary type of Optimus used in multiple seasons, movies, and series of Transformers.
Said